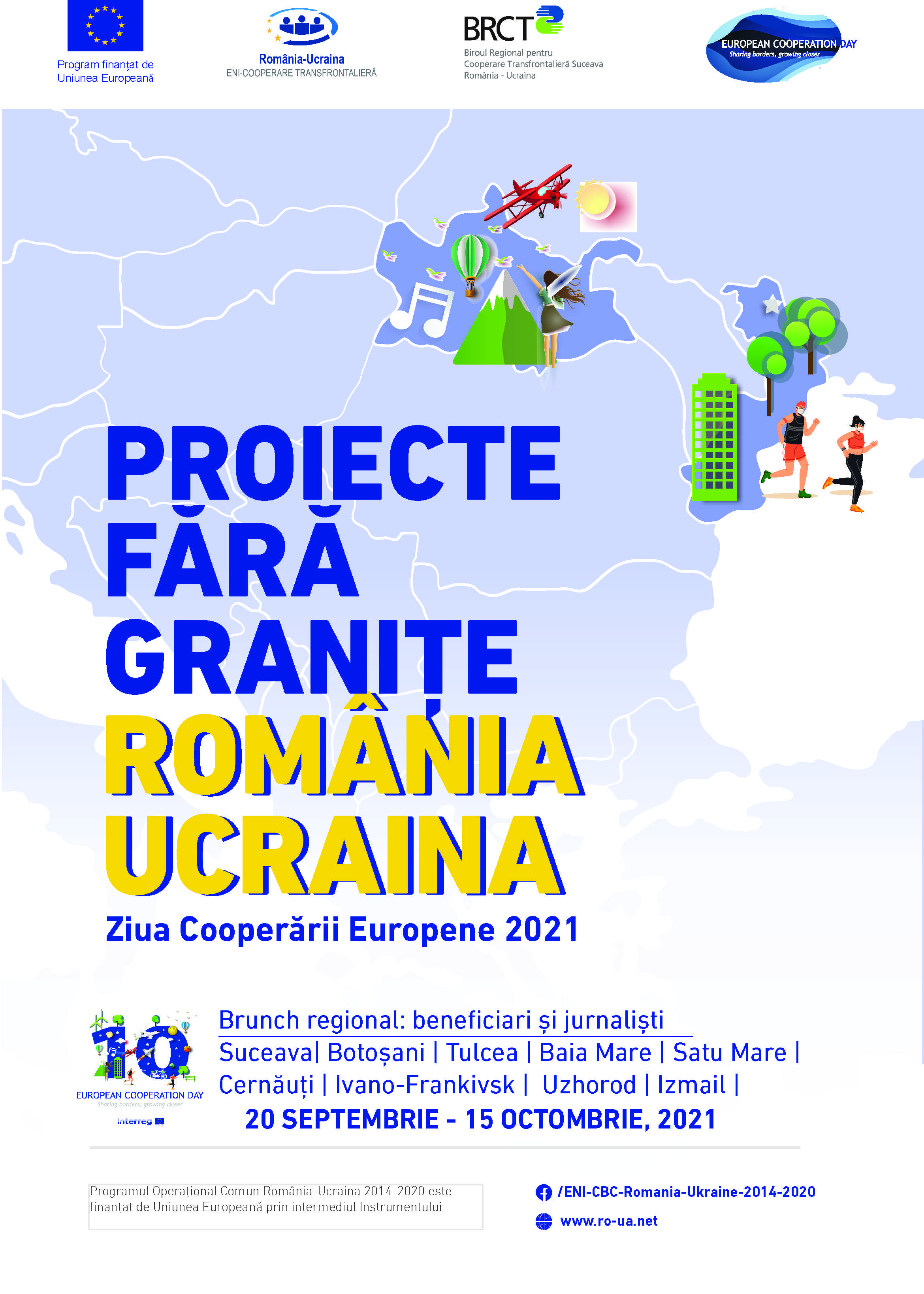 European
Cooperation
Day
2021:
Projects
without
borders
–
Romania-Ukraine
Are you aware of what the Joint Operational Programme Romania-Ukraine does for your region?
21st of September marks one decade of international celebrations under the umbrella of the European Cooperation Day. On this special occasion, the RO-UA Programme aims at bringing you closer to its outputs and results of the joint projects, which are actually happening in your region.
This year, European Cooperation Day will be celebrated through 9 regional events, called "Projects without borders – Romania | Ukraine", one in each of the Programme's counties and oblasts, between 20th of September and 1st of October. The dialogues will gather journalists and Programme beneficiaries for a "Cooperation Brunch", where the projects from each area will be easily savoured by those present.
Cross-Border Cooperation is not just on paper, it's actually happening in your region and you get the chance to find out more about its role and the impact of RO-UA Programme in the reality of the people living in cross-border areas.
The local events will take place in Romania in Suceava, Botosani, Tulcea, Baia Mare, Satu Mare and in Ukraine, in Chernivtsi, Ivano-Frankivsk, Uzhhorod and Izmail. More information about the development of the Joint Operational Programme Romania-Ukraine 2014-2020 is available at www.ro-ua.net, www.ecday.eu, and also on the social media at https://www.facebook.com/ENI-CBC-Romania-Ukraine-2014-2020.