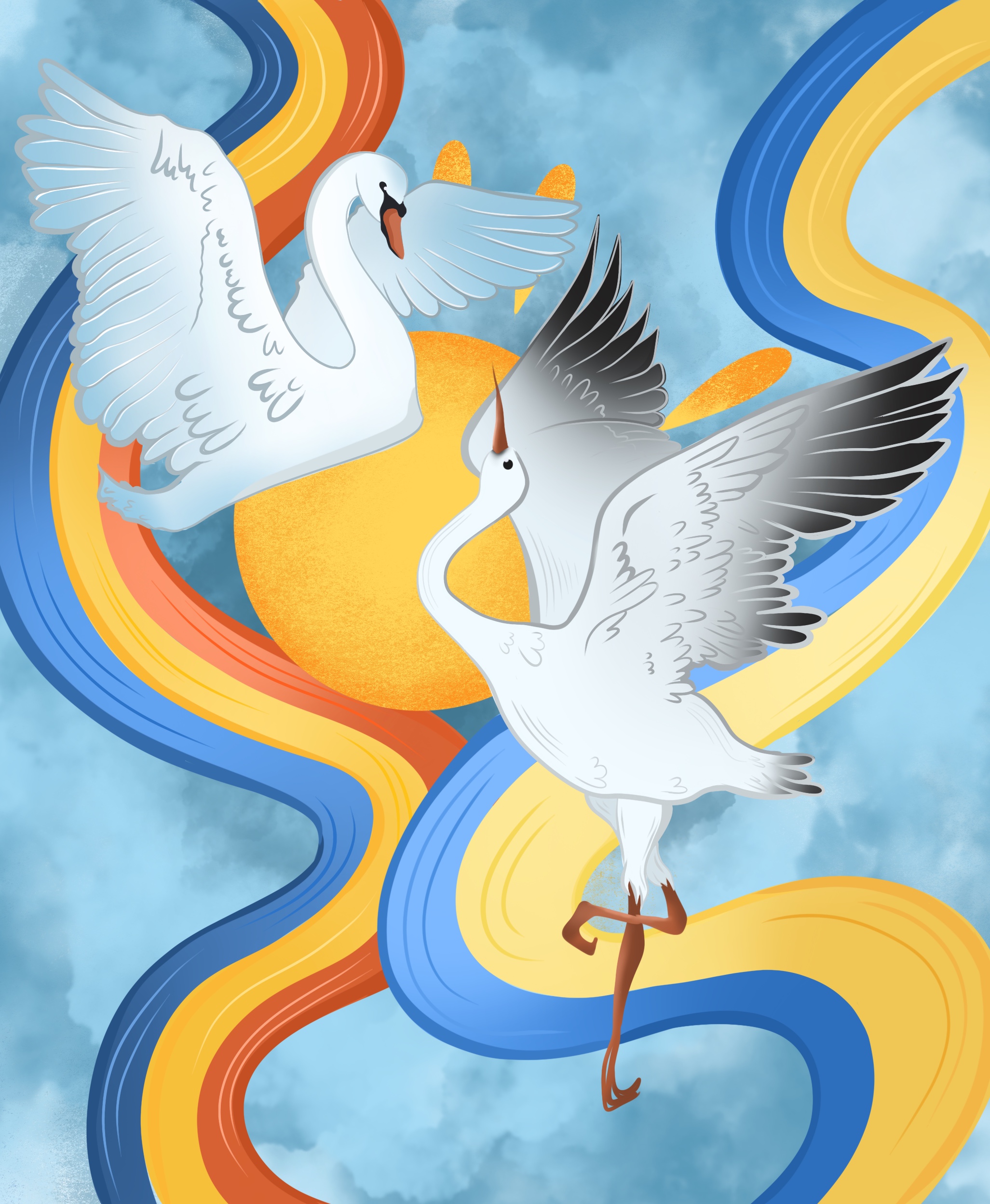 "Message
for
Ukraine"
competition
has
a
winner
"Message for Ukraine" competition for mural art has reached its end. Following public vote on ENI CBC Romania - Ukraine 2014-2020 Facebook page, the best artwork was "Birds of will and freedom", made by a 15-year old artist in Odesa, Ukraine.
The prises for the six finalists who entered the public voting competition are:
1st place: 1 x scooter
2nd-6th place: 5 x smartwatch
According to public voting, the ranking of the artworks is the following:
I #6 𝐀𝐫𝐭𝐰𝐨𝐫𝐤 𝐭𝐢𝐭𝐥𝐞: "𝐁𝐢𝐫𝐝𝐬 𝐨𝐟 𝐰𝐢𝐥𝐥 𝐚𝐧𝐝 𝐟𝐫𝐞𝐞𝐝𝐨𝐦"
II #3 𝐀𝐫𝐭𝐰𝐨𝐫𝐤 𝐭𝐢𝐭𝐥𝐞: "𝐖𝐢𝐭𝐡 𝐥𝐨𝐯𝐞 𝐟𝐨𝐫 𝐔𝐤𝐫𝐚𝐢𝐧𝐞..."
III #1 𝐀𝐫𝐭𝐰𝐨𝐫𝐤 𝐭𝐢𝐭𝐥𝐞: "𝐔𝐤𝐫𝐚𝐢𝐧𝐞 𝐠𝐢𝐫𝐥"
IV #5 𝐀𝐫𝐭𝐰𝐨𝐫𝐤 𝐭𝐢𝐭𝐥𝐞: "𝐁𝐫𝐚𝐯𝐞 𝐔𝐤𝐫𝐚𝐢𝐧𝐞"
V #4 𝐀𝐫𝐭𝐰𝐨𝐫𝐤 𝐭𝐢𝐭𝐥𝐞: "𝐁𝐫𝐢𝐠𝐡𝐭 𝐟𝐮𝐭𝐮𝐫𝐞"
VI #2 𝐀𝐫𝐭𝐰𝐨𝐫𝐤 𝐭𝐢𝐭𝐥𝐞: "𝐖𝐢𝐭𝐡 𝐡𝐨𝐩𝐞 𝐚𝐧𝐝 𝐟𝐚𝐢𝐭𝐡, 𝐭𝐡𝐚𝐭 𝐞𝐯𝐞𝐫𝐲𝐭𝐡𝐢𝐧𝐠 𝐰𝐢𝐥𝐥 𝐛𝐞 𝐔𝐤𝐫𝐚𝐢𝐧𝐞!"
We congratulate all the young artists who participated in the competition, willing to show their support to the Ukrainian people, by means of their beautiful artworks.
The finalists and the winner of the competition will be contacted by the organisers in the following period, in order to receive their prises, according to the Regulation published.
"Message for Ukraine" arwork competition was organised by the management structures of Romania-Ukraine Joint Operational Programme, to mark the European Cooperation Day, which is celebrated every year on September 21, around the European Union, by all the states participanting in cooperation programmes.